Service Department Hours

    M - F: 7:00 am to 6:00 pm
    Saturday: 8:00 am to 5:00 pm
    Sunday: Closed

Batteries Matter!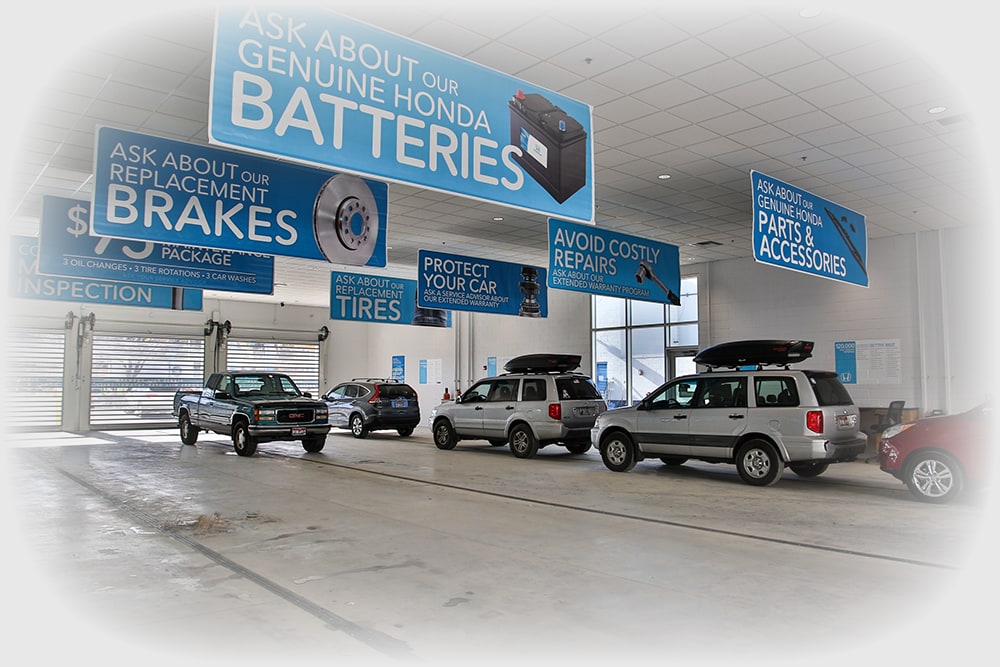 If you are looking for a Honda car battery, Larry H. Miller Honda has a complete line of Honda batteries for almost every model at our Honda dealership serving the Boise, ID area. Our friendly
Honda service
and parts personnel can help identify the best battery for your vehicle, and offer choices of OEM recommended auto batteries, as well as compatible replacements for most other Honda batteries. Call us at (866) 540-5419 and we can provide prices for you and help find the best car and truck battery deals available for you, whether you need a battery for your Honda or other vehicle make.

Choosing your car battery is an important decision, and our friendly service advisers at Larry H. Miller Honda of Boise are here to assist you in finding the best battery for you, as well as providing auto battery prices to fit your budget.


---
Battery Charging

Sometimes your car can have difficulty starting due to a low battery charge, may go completely dead, or you may need a jump to start your car. There are different reasons a battery may lose its' charge, but car battery charging is often an inexpensive and easy fix. Larry H. Miller Honda of Boise can charge your battery with our modern equipment and under the proper supervision. It is very important that when charging your battery, you have the correct settings on the charger, and that you are careful not to overcharge the battery. Overcharging your car battery can generate excessive heat and dangerous gases, either of which can damage or destroy your battery. Our professional battery charging service is quick, inexpensive, safe, and professional.


---
Have a Question About Your Battery?